Julia Ballantyne's Folsom Zoo Sanctuary Fundraiser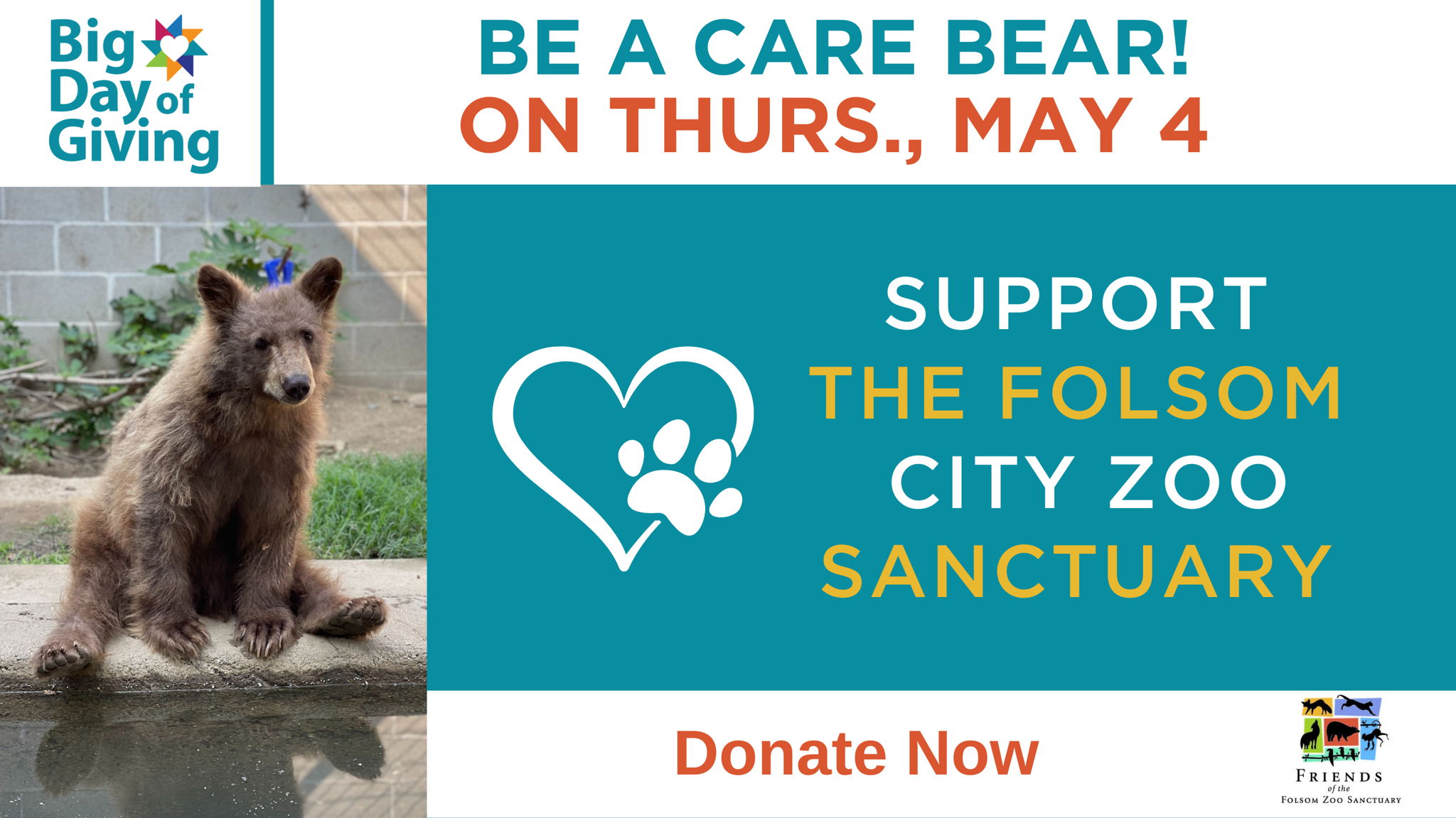 Join Me in Supporting the Folsom Zoo Sanctuary
$526
raised by 4 people
$1,000 goal
I have been taking my kids to the Folsom City Zoo Sanctuary since they were in preschool as an educational and development destination.  We made a full day trip with observing the wild animals, train ride, picnic in the park and playground, and a visit to the library.  From overnight trips at the Sanctuary with Girl Scouts, to taking my out-of-town guests for a visit to the Sanctuary, it holds a very special place in my heart.
The Folsom City Zoo Sanctuary is a nonprofit who depends on the support of the community to provide permanent homes for its resident animals who have been rescued after being orphaned, confiscated, or abandoned.  The staff provide medical care, enrichment and a permanent home for the beloved animals to thrive.  
For Big Day of Giving, a 24-hour giving event, please consider supporting my fundraiser on their behalf with a gift of any amount.  Your donation will help them retrofit, upgrade and enhance some of the enclosures and exhibits for it's long-time residents, like the mountain lions.  
Be a CARE BEAR and donate today!  Thank you for your support!