Peggy Plett's Folsom Zoo Sanctuary Fundraiser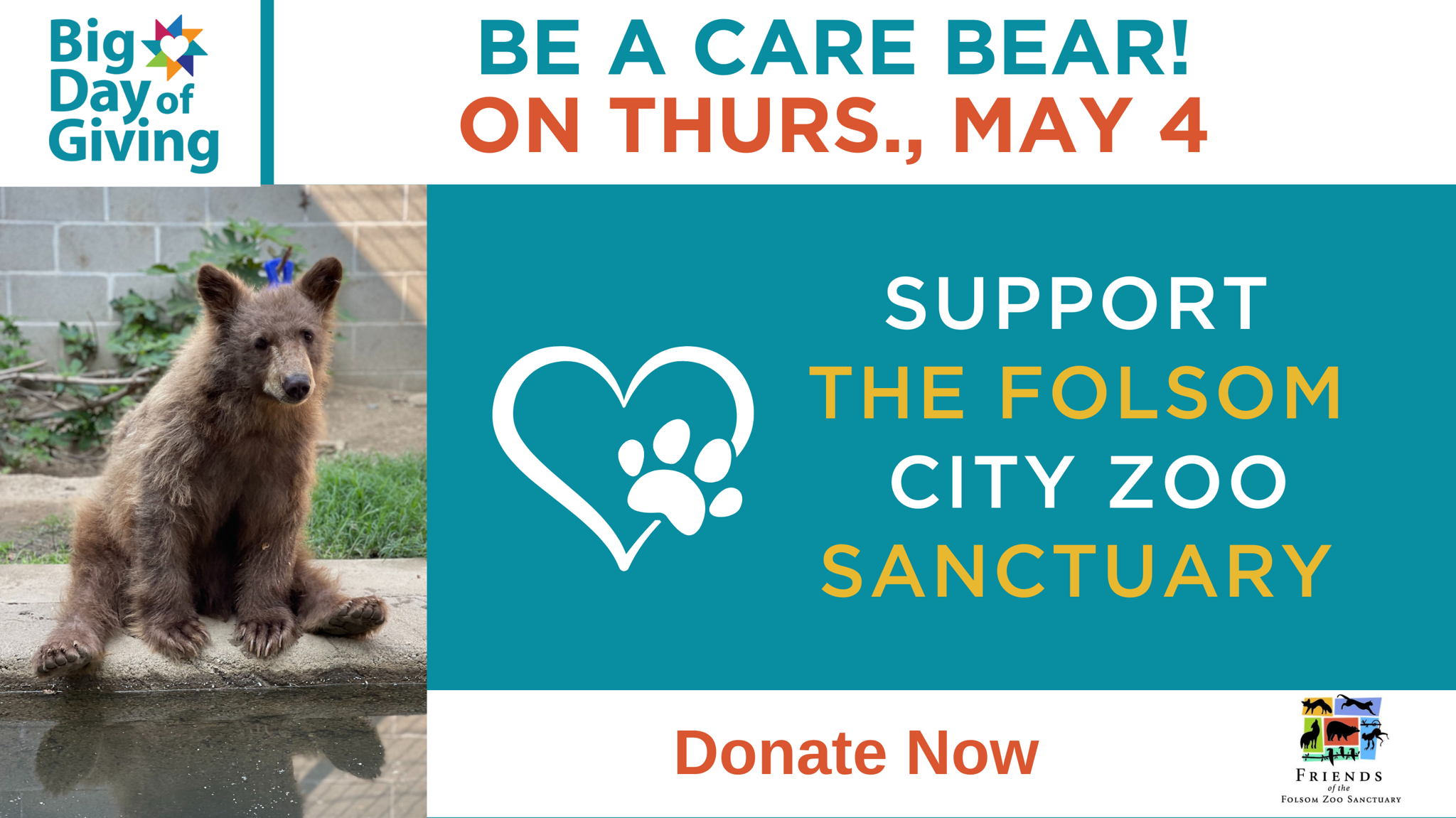 Join me in supporting the Folsom City Zoo Sanctuary!
$105
raised by 1 people
$1,000 goal
I started volunteering at the Folsom City Zoo Sanctuary as a docent in 2016 after retiring.  Since then I have taken over a thousand school age kids (and many adults too!) on a tour of the zoo sanctuary.  I love watching their faces as they get an up close look at a mountain lion, come face to face with a bear, or watch a golden eagle tear into it's dinner. 
Animals at the Folsom City Zoo Sanctuary are there because they cannot live wild and free in nature. They were orphaned, hurt, or confiscated as illegal pets, and are not releasable.  They serve as ambassadors of their species to help educate the public about the role their species plays in the balance of nature, whether as a predator or prey animal.  Each one has a story to tell, and I'm honored to be one of the many volunteers who can help them tell it.
The Friends of the Folsom Zoo Sanctuary is a nonprofit committed to supporting the zoo sanctuary.  We raise money to assist in the enrichment and enhancement of the lives of these special animals.  I joined the Board of Directors for the Friends of the Folsom Zoo Sanctuary in 2017, and have seen first hand how public support for this city/community treasure makes a difference.   It matters.
By donating on the Big Day of Giving, you can show your support for this city and community treasure.
Be a CARE BEAR, and donate today!  Thank you!